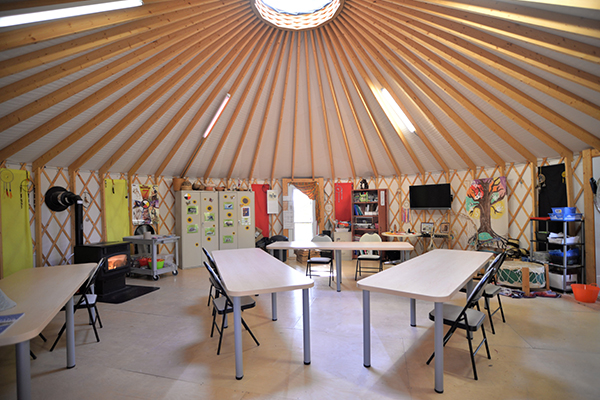 Established in 1996, Walgwan is a national rehabilitation center that offers services in French and English to First Nations and Inuit youth between the ages of 12 and 17 who are suffering from substance abuse and dependence. It is the only center of this type in all of Eastern Canada that is open to all nations. Situated in Gesgapegiag, in the heart of the Bay of Chaleurs on the Gaspé Peninsula, Walgwan offers a holistic approach based on the needs of each individual. The spiritual and cultural aspects of the path to recovery are an inherent part of Walgwan's vision, mission and core values.
What is the meaning of Walgwan?
In the Mi'gmaq language, Walgwan means rainbow. It represents all of the diversity of the youth who are welcomed at Walgwan, the Nations we serve and the approaches adopted to guide them in their journey to recovery.